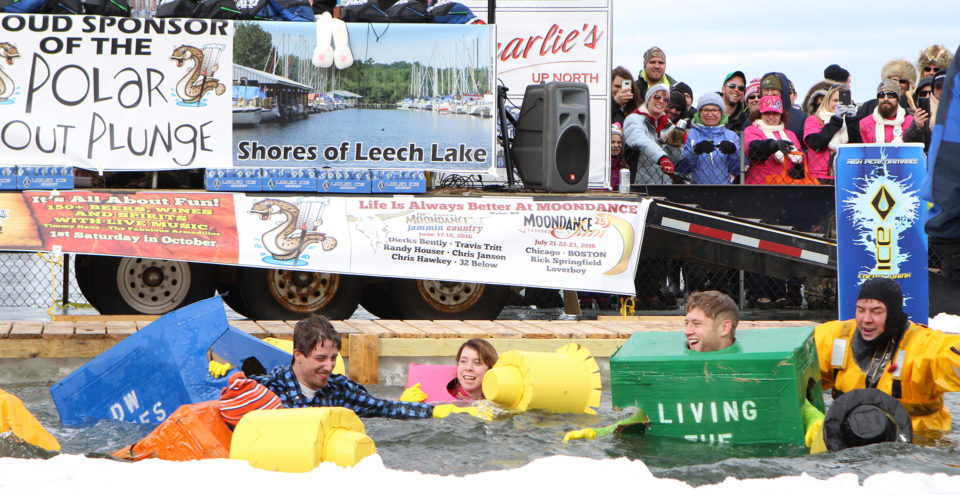 The D.W. Jones Management employees formed a team and took to the public stage to perform and jump into the icy waters of Leech Lake during the 2016 International Eelpout Festival. Tens of thousands of dollars are raised each year during the Polar Pout Plunge with proceeds going directly to the Walker Area Community Center, a Non-Profit 501C3 organization whose mission is to provide civic, cultural, educational and recreational opportunities to the Leech Lake area and surrounding communities.
The team "Lego Management" was made up of Amy and Chris Efta, Andrew Duchesneau, Jerecho Worth, Brandon Peterson and Jimi Huber. They raised $2,110!
The WACC is home to Walker Youth Hockey, Walker Curling Club, Rotary International, Boys & Girls Club, Walker Tae Kwan Do and Just For Kix. The WACC also offers a gym, fitness center, meeting rooms and swimming lessons. You can visit their website at walkerareacommunitycenter.com.